Horseshoe Bend & Antelope Canyon
From a truly breathtaking 7 Bedroom, 4 Bathroom, 4300 square foot retreat home with exquisite 20 person heated spa, large swimming pool and a Million Dollar View that overlooks Glenn Canyon Dam, Lake Powell and the Colorado River enjoy daily yoga and fun/awe-inspiring excursions, delicious vegan cuisine for all meals and one 60 minute massage.
All Inclusive Retreat Package Includes: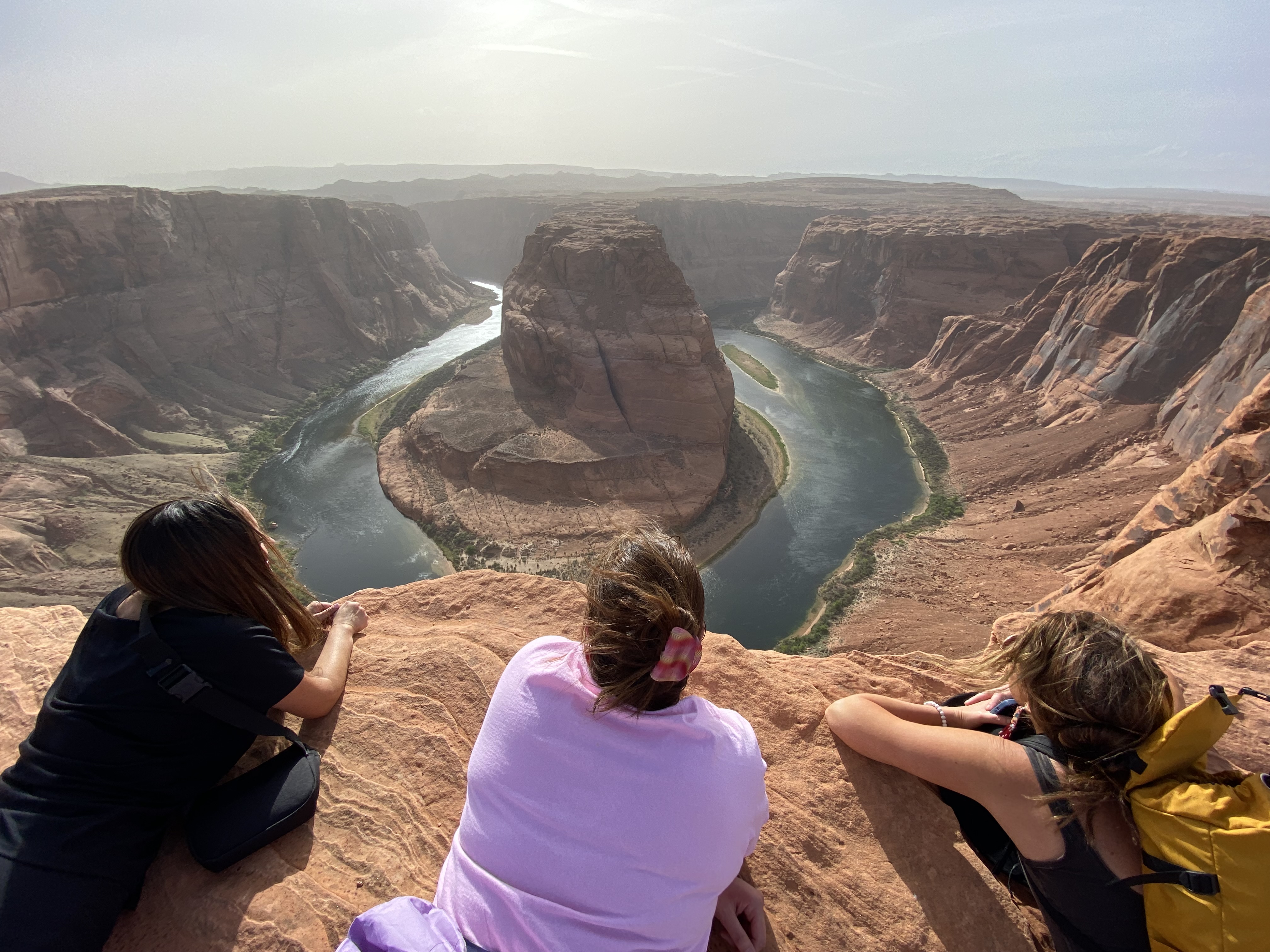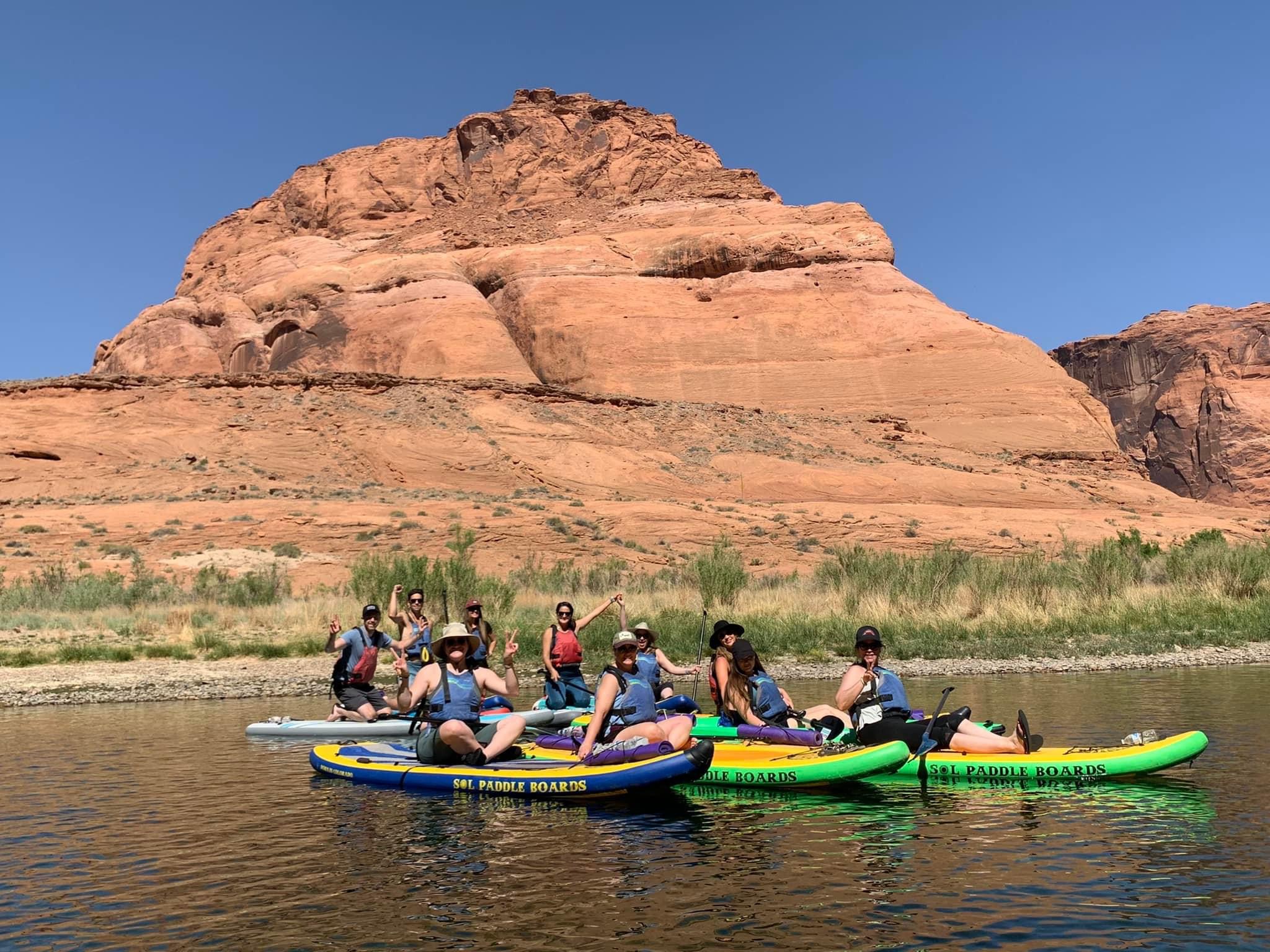 4 Days / 3 Night Retreat
Accommodations in Beautiful Home with incredible views of Glen Canyon (shared & private rooms)
3 Delicious Plant Based Meals Daily, Plus Unlimited Snacks and Beverages
Cooking Demos
Daily Yoga Classes – Morning Vinyasa Flow and Evening Restorative/Meditation/Sound Healing
Excursions – Horseshoe Bend, Antelope Canyon, Glen Canyon, Colorado River Boat Tour and Paddleboarding/Kayaking, Petroglyphs and Glen Canyon Dam
SUP Yoga in Pool
1 Hour Massage
Free Time to Enjoy a Heated Spa, Large Pool, Hammocks and Fire Pit
Retreat Swag Bag
Memories to Last a Lifetime!
Come to Adventure, Explore, Get Pampered and Nourish your Mind Body and Soul.
Page, Arizona is a gateway city to some of the most famous and iconic attractions in the great Southwest. Page serves as a base camp for your adventures to Horseshoe Bend, Glen Canyon Dam, Antelope Canyon, paddling down the Colorado River, Lake Powell, and over ten other famous national and state parks. This locally appreciated town is starting to appear on the international map, and for good reason.
"The Rim View Chateau" Truly breathtaking 7 Bedrooms, 4 Bathrooms, 4300 square foot home with exquisite 20 person heated spa, large swimming pool and a Million Dollar View that overlooks Glenn Canyon Dam, Lake Powell, the Colorado River, the City of Page Golf Course and the rising surrounding Mesa's! The popular Rim View Trail is located below the fence line of the home! This home has all the amenities you will need to enjoy your relaxation time at our retreat!
4 Days / 3 Nights Retreat
| Room Type *Price Per Person | Beds | Single | Double |
| --- | --- | --- | --- |
| Room 1 – King Bed / Private En-Suite | 1 | NA | $2,395 |
| Room 2 – Queen Bed / Private Bath | 1 | $2,595 | $2,345 |
| Room 3 – Queen Bed / Shared Bath | 1 | $2,495 | NA |
| Room 4 – Queen Bed / Shared Bath | 1 | $2,495 | NA |
| Room 5 – King Bed / Shared Bath | 1 | $2,525 | NA |
| Room 6 – Queen Bed / Shared Bath | 1 | $2,495 | NA |
| Room 7 – Queen Bed / Shared Bath | 1 | $2,495 | NA |
Payment & Cancellation Policy
Deposit
In order to secure your private retreat a non-refundable $1,000 deposit is required to hold each reservation. The balance is due and must be received by Santo Tomas Retreats 60 days prior to your retreat.
Cancellation Policy
If you must cancel the $1,000 deposit is non-refundable. Once you pay in full if you cancel within 60 days of the first day of your retreat the full balance will be non-refundable. Please note that there will be no refunds or discounts for arriving late, leaving early, flight cancellations, travel delays or illness. If you cancel your participation in a retreat for any reason more than 60 days before the beginning of the retreat, we will not refund your deposit. We wish we could compensate people for unforeseen circumstances (injury, family emergency, etc), but we have costs already incurred when reserving retreat accommodations and excursions etc. To protect yourself further, we strongly encourage you to purchase travel insurance.
If We Cancel the Retreat
In the very unlikely case that Santo Tomas Retreats cancels any of the retreats due to too few participants, we will refund to you all deposits and payments you have paid. We cannot however compensate you for airfare or travel costs incurred. In the unlikely event that we must cancel a yoga retreat/training/cruise due to weather, natural disaster or political upheaval, we can not guarantee a refund – it will be depending on receiving a refund from the venue/tour operator we work with. To cover these risks, we highly recommend you purchase travel insurance.
Travel Insurance
The best way to protect yourself from any unforeseen circumstance is to purchase cancelation/interruption insurance. Travel Insurance can protect you in case:
• You cancel your participation in the yoga retreat
• The retreat is cancelled due to weather, natural disaster, or not enough participants
• Lost baggage or personal items
• Medical expenses and the cost of repatriation should you become ill or injured
Private Group Retreats
We can book this retreat for Private Group Retreats. We need to book this retreat at least 9 months in advance. Please contact us for more information and availability.
Incredible one-of-a-kind experience for a group of 7 to 8 people to create memories to last a lifetime.
Private Group Retreats are great for celebrating special birthdays, bachelorette parties, family/friend gathering, company events, team building, spiritual and wellness retreats, leadership retreats and much more!
Please contact us if you would like pricing to add additional nights stays, activities, massages etc.